SANYO 20700B is the battery cell exclusively used in Tesla Model S. 
(3000 cycles, use it for years)
Sanyo 20700B is designed to be used at 3000 times recharge cycles, Vesus 300 times the orinary Samsung Cells are.
You can expect to use SANYO Battery pack much much longer than any Samsung battery packs.  
This battery is for you. If You 
You like speed and want to run max speed 90% of the time, with little to no voltage sag.

Need a decent range and live somewhere with LOTS of hills.

You are a heavy rider (220lbs+)
Note: 
This battery will fit into your old Meepo enclosure. It is a tight fit but it does fit!
The case comes with charging port build in. charging port is a cord that connects the battery and the adapter.
Either you buy battery or battery with case, you will get a charging port. So you can charge it without assembling it into Meepo Board.
Recommended getting an extra adapter/charger for each battery, so that you can charge multiple batteries at the same time.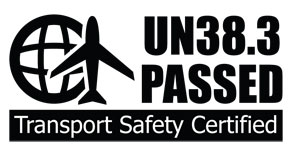 Battery Specifications  
| | | | |
| --- | --- | --- | --- |
| Voltage | # of Cells | Capacity |  Type Of Cells |
| 36V  | 20 | 8.1Ah | SANYO 20700B  |