Meepo NLS - A New Way To Get Around
Meepo NLS, is a premium quality electric skateboard designed and produced by a group of passionate electric skateboard riders and engineers, the Meepo Board team.
Meepo NLS, born for the perfect riding experience.
Main advantages of the NLS

PUSH

With inner-core direct drive motors, Meepo NLS is free from the drag of belts or gears. It is an ultra-skate-friendly board for pushing and cruising whether the power is on or off.  Thanks to the upgraded ESC V3.1, Meepo NLS comes with a brake adjusting function allowing riders to customize the brakes according to their weight and riding styles. The extremely convenient push start feature remains. When the board is pushed, it starts automatically, and when not in use it will shut itself off. Riders don't need to bend down again and again just to turn the board on and off.
DECK

We have introduced the carbon fiber bamboo deck designed exclusively for electric skateboarding giving riders more flex to reduce shock and permit carving at higher speeds.
TRUCK
Our exclusively designed Shredder II trucks are reportedly the most stable trucks for high speed electric skateboarding. With ultra big & tall bushings, Shredder II trucks absorb more shock and make turning more precise and controllable.
MOTOR

Inner-core Direct Drive motors are the first direct drive motors built for safe and fantastic riding. They are quiet, efficient and free to push with no resistance. When creating the perfect riding experience though, that's not enough. In motor powered skateboarding, we have seen many falls caused by lost traction from drive wheels. To really be able to enjoy deep carving and aggressive acceleration safely, the powered wheels need to provide more grip. Additionally, it's very important that these motors are soft enough, because wheels are the most crucial element in shock reduction. With direct drive systems having limited thickness, we decided to use something different than PU, thus the Inner-core tire was invented! It is soft and resilient and provides 6 times more traction than PU making you ride much safer.
BATTERY

Meepo NLS comes with the most reliable solution for battery swapping. Our custom designed quick assembly bolt makes swapping the battery simple and quick. The entire process can be completed in under 2 minutes. Take your spare battery out from your backpack and do the swap wherever you are riding. It is faster and more practical than any kind of fast charging.
REMOTE


Meepo NLS provides a new way to get around and we are determined to make your commute enjoyable. Meepo NR Remote is the first remote equipped with a built in strong, practical flashlight. Meepo NR remote has a high capacity 18650 battery that can be used as a remote for 10 weeks on a single charge. It's powerful enough for the flashlight to work for 2 hours.
USB

Meepo NLS comes with a battery percentage meter and a 1A USB port to charge your phone and remote. Knowing that your phone and remote will always be powered, you can now relax and enjoy the ride.
Specs:
Skateboard
 

38" Length I 9" Width I 32.5" Wheelbase

Top Speed

Up to 25 mph/ 40 km/h

Range

Up to 14 miles/ 22.5 km

Hill Climbing

Up to 30% Grade

The weight of Board

16 lbs/ 7.2 kg

Weight limit of rider

250 lbs/ 113 kg

Power

800 Watts

Trucks

Shredder II Trucks

Remote

NR (night ride) remote

Ride Modes

4 Ride Modes

Wheels

100 mm X 56mm 82A

Motors

100mm x 65mm 60 A

Charging Time

2.5 Hours
CAUTION: Meepo Boards are not waterproof. Wheels are slippery when wet. Always wear a helmet when riding an electric skateboard.  Turn the remote off whenever you step off the board.
Temperature: Meepo Boards performance good in -5 to 42 Celsius degree. Store at room temperature.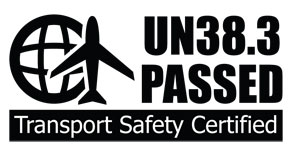 ---
 WHAT'S INSIDE THE BOX? 
Completely Assembled Meepo Board

Remote

Skateboard Stand Rack

Board Charger

USB Cable for iPhone/Type-C/Micro USB

Skate Tool

Spare Bolts & Nuts